Beauty Both Inside and Out
Hamptons Loch Ness offers you the chance to own your own spectacular Loch Ness retreat with luxurious contemporary features and at an incredible standard of quality. Experience beauty both outside and in as Hamptons walks you through your home away from home.
Your Luxury Loch Ness Lodge Specifications
Your fully-furnished Loch Ness lodge benefits from all the contemporary features you would expect of a luxury modern house. Inspired by boutique hotel chic, the light, spacious and elegant living space is complemented by French chateau-style décor and fittings for that real sense of je ne sais quoi.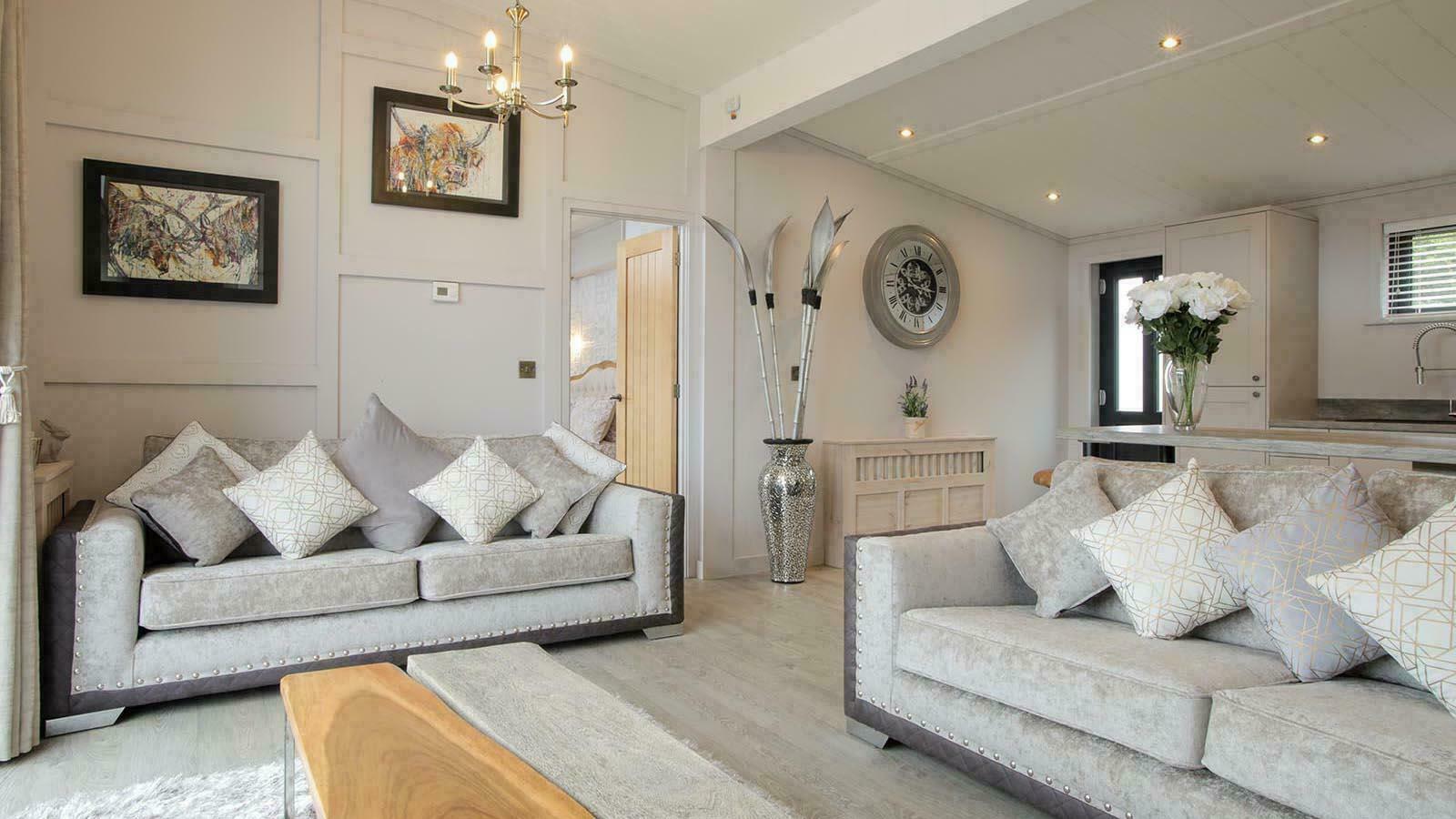 Contemporary Features
With two spacious bedrooms both boasting en suite bathrooms and walk-in wardrobes, the wild and secluded Highlands has never felt more like home. Sink into comfort while the changing light of the Great Glen paints a magical atmosphere around you.
Each Hamptons Loch Ness lodge features a large free-standing bath, perfect for indulging in a relaxing soak while looking up at the sweeping, unspoiled night sky through the striking roof window above. Have some bubbly on hand for the ultimate romantic night in.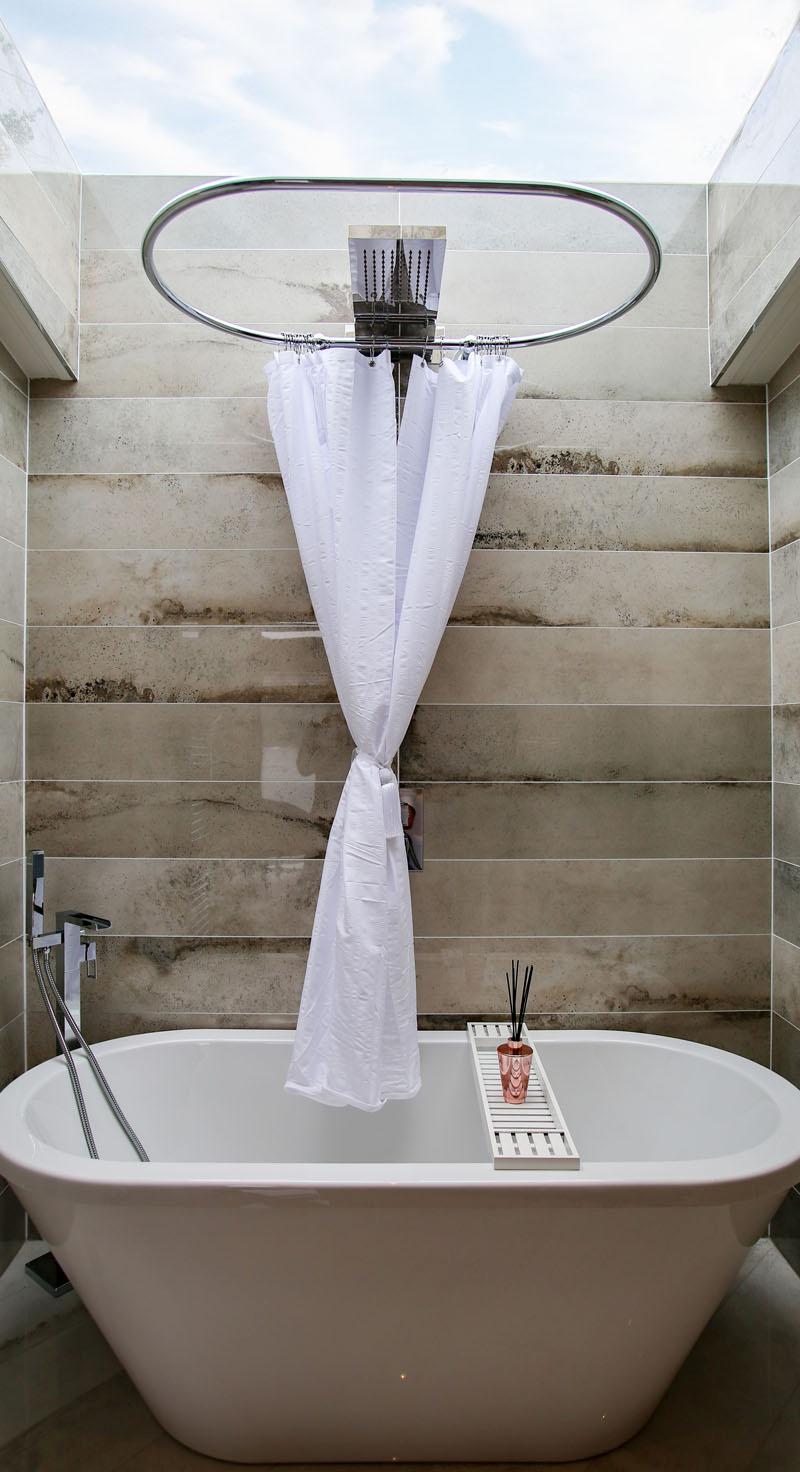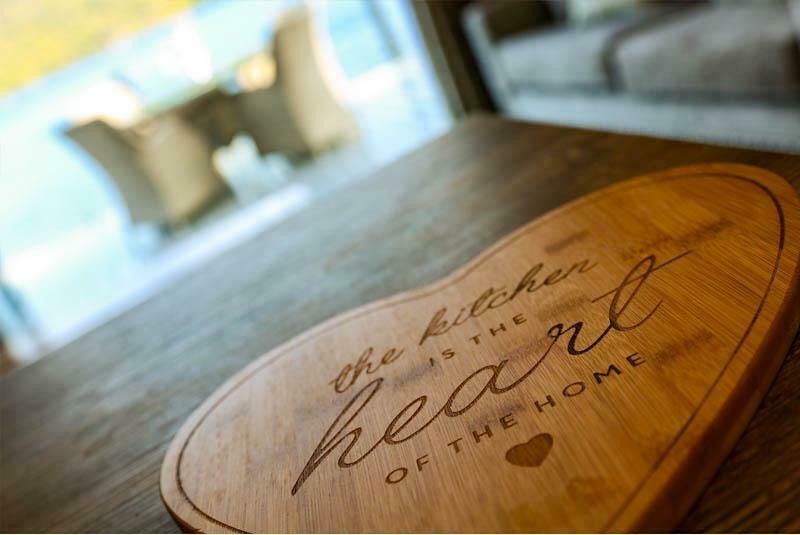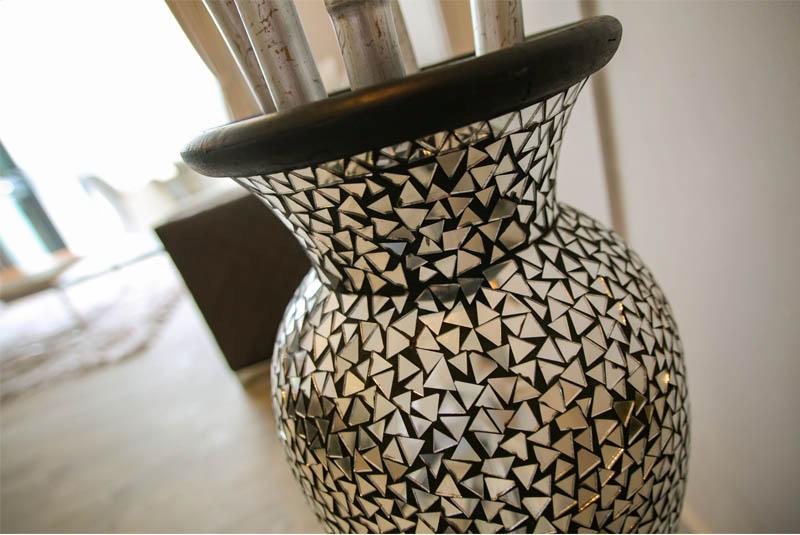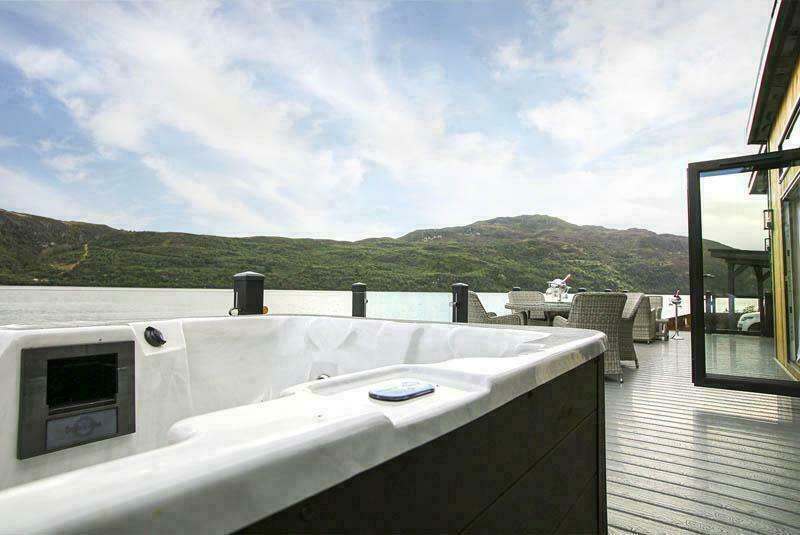 Loch Ness Lodges With Hot Tubs
How many Loch Ness lodges with hot tubs are there in the area? No other development of this specification exists in this highly sought-after part of the Highlands. Your private hot tub sits to the left of the waterfront decking, perfect for relaxing in while watching the light play on the surface of the loch.
Timeless Luxury, Contemporary Living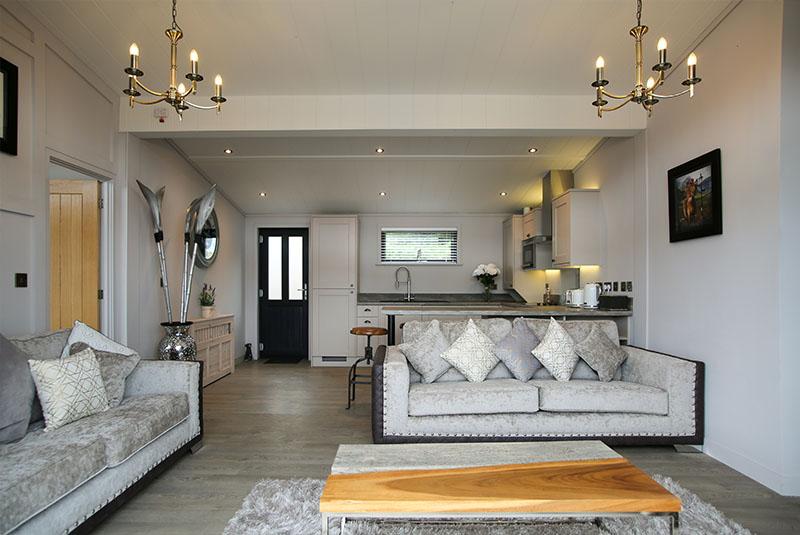 The spacious, open-plan living area takes full advantage of the natural light afforded by the full-height central bi-fold doors and high-pitched ceiling. An infinity glass balustrade surrounds the ample outer deck, ensuring limitless views.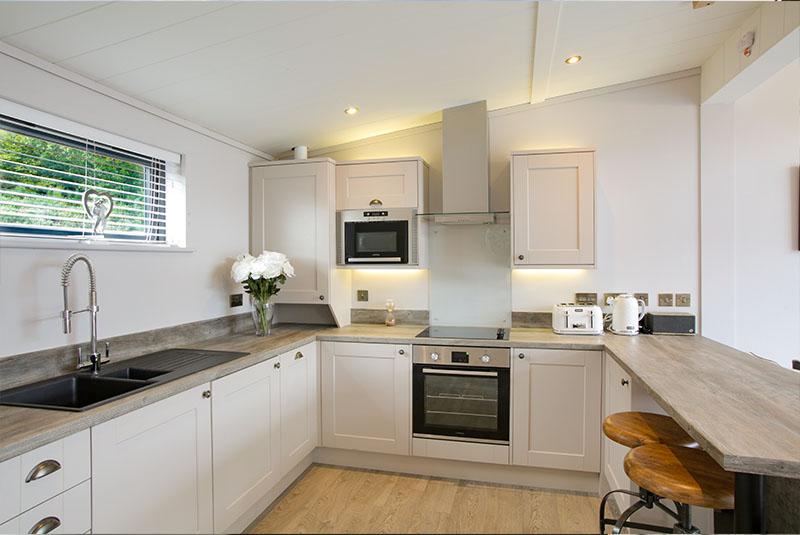 Stylish design choices flow throughout. The timeless palette oozes sophistication in the kitchen and bar area, where elegant units surround a full range of modern appliances. The open layout is designed for flexibility, ideal when entertaining guests or dining with family.
Finance Options Available
Hamptons makes it easier for you to enter the world of Loch Ness lodge ownership, whether you are purchasing a retreat for you and your family or looking for an easy hands-free investment.
Learn more about the flexible finance packages offered by our FCA Authorised Lending Partner.
Get in touch with the team today
Luxury Lodges in Loch Ness with Hot Tubs
The most striking feature of a Hamptons Loch Ness lodge is the enchanting view. Enjoy the silence and tranquillity from an expansive outer deck to the front of the property, and watch as the character of the loch and surrounding mountains changes throughout the day. The perfect place to relax and watch the serene view of Loch Ness from your hot tub.
Easy to Reach Destination
Only Two Hours From London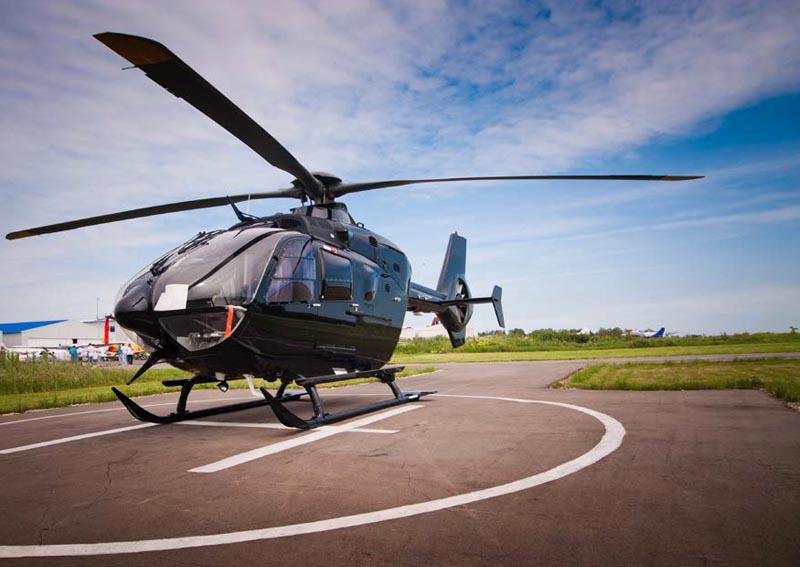 Your home away from home is never far away. Hamptons is designed to welcome you at short notice. Whether it's a spur of the moment trip or a special, longer-term stay, simply grab your overnight bag and go.
Your Loch Ness lodge is always fully serviced, ready and waiting for your arrival, and our attentive concierge team are always available to arrange luxury pickup from Inverness airport. For easy access by air, the development takes advantage of a landing site for the exclusive use of Hamptons lodge owners and their guests.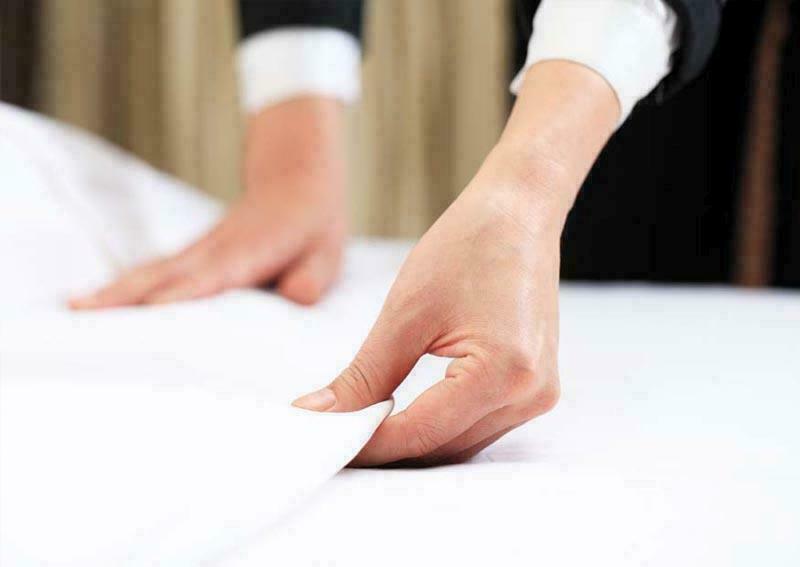 Full concierge and maid services ensure you, your family and your guests can relax and enjoy your stay. Laundry, linens and towels are refreshed while cleaning and maintenance tasks are regularly performed on a schedule that suits you.
Hamptons lodges are always ready for your visit. Personal requests that will make your stay more comfortable or convenient are welcomed. Our team is always on hand to ensure a personal and prompt service, whatever your needs or time of arrival.
Relax And Unwind In Natural Surroundings
What could be more magical than taking in all the beautiful surroundings of your luxury loch ness lodge in your own hot tub? Hamptons exclusively offers luxury Loch Ness lodges with hot tubs, the perfect thing for relaxing, unwinding and letting all your cares melt away surrounded by natural beauty and tranquillity. Discover Hamptons Loch Ness for yourself — get in touch to arrange your concierge viewing today.
Loch Ness Lodges With Hot Tubs
Just imagine sinking into your own private hot tub on the extra-wide deck of your stunning luxury lodge, looking over at the unspoiled, pristine views. Our exclusive Loch Ness lodges with hot tubs offer a truly magical experience that can't be found anywhere else in the area. Don't miss your opportunity to own a piece of true tranquillity in this most special of locations.
Request your free brochure
Lodges With Hot Tubs On Loch Ness Exclusively From Hamptons
Unspoiled natural landscapes, easily accessible local amenities and superior design inside and out — that's what makes one of our Loch Ness lodges with hot tubs so special. And it could be all yours to own. Discover this truly breathtaking Highland escape for yourself, get touch with our marketing team today to arrange a viewing.
Arrange your viewing
Learn more about our Loch Ness Lodges with Hot Tubs - contact our friendly marketing team now.
01463 353 053
Arrange a Viewing
We make it easy for you to view our beautiful Loch Ness lodges in the Highlands of Scotland.
Contact us to arrange a luxury airport concierge service from Inverness airport, or ask us about easy access by air using our helicopter landing site.